10 INSIDER TIPS TO PERFECT YOUR SPRING BBQ
by Martha Buttress | 10 . 03 . 21
Who said that barbecues are only suited to the height of summer? Although that thought does sound extremely appealing right now with holiday desperation at an all time high, we were fascinated to read that in January, Waitrose saw searches for "barbecue" up more than 1000% compared with the same time last year.
We're big fans of cooking outside all year round, whatever the weather. Here is our top 10 list of things to consider when perfecting your spring BBQ…

Rather than finishing these dishes off in the pan and the oven, you can grill them instead on the barbecue, infusing them with a lovely smoky charcoal flavour.

Follow M.W's cooking instructions for each product, substituting the pan stage with the BBQ. Then when instructed to use the oven, wrap the food in foil, add a few holes and place the parcel on the medium shelf to finish off (check out the Eggspander System) - remember do not use the grease paper provided!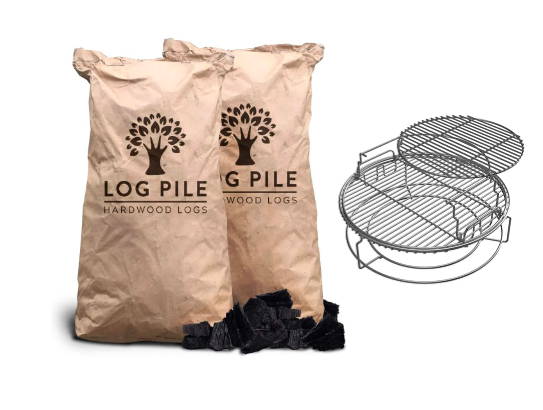 (PICTURED : Log Pile Lumpwood Charcoal | Eggspander System)

2. LAYING THE PERFECT FOUNDATIONS

Now for the technical bit … (ish). Choose good quality compressed charcoal. Try to avoid the stuff you find in the petrol station if possible. We recommend Log Pile Lumpwood Charcoal.
Lay the coal in the form of small caves or hollow pyramids with the fire lighter at the base. You should be able to see flames trying to escape out of the small holes. However tempting it is, don't poke around at it. If you see the flames dying down, take a magazine and fan the coals vigorously to "air" the flames.
The lighting process should take a minimum of 20 minutes, DO NOT RUSH IT! With decent coals your BBQ should stay hot for at least 1 hour.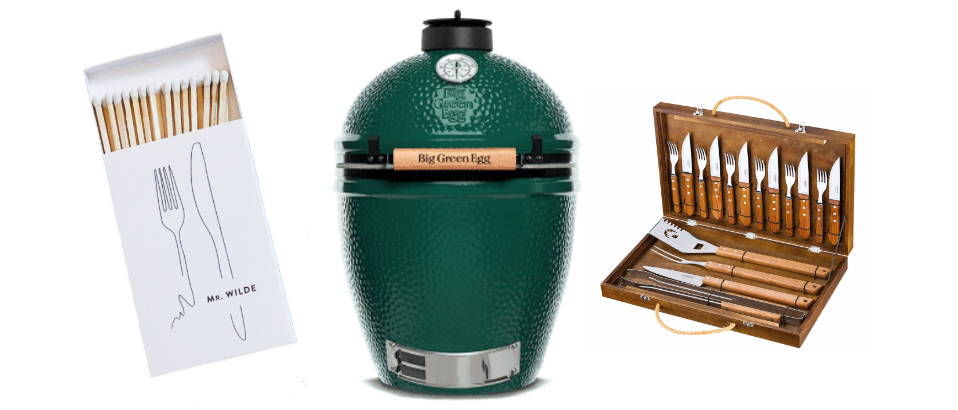 (PICTURED : MR. W Matchbox | Big Green Egg BBQ | Tramontina Utensils Set by Farrar and Tanner)
Ideally your BBQ will have a lid, like this Big Green Egg! This helps maintain temperature and retain smoky flavours. It will also allow you to stay one step ahead of unreliable British weather. WIN WIN!
Your grill will take longer to heat up during colder months and will weaken your gas pressure significantly, so keep an extra bottle of gas on standby just in case. Also keep your coals in a dry place, wet coals are like a wet towel - totally useless!
3. PREP, PREP, PREP
We'll let you into a secret… using a mise en place will keep your cooking experience nice and calm.
If you're not familiar, mise en place is a French culinary phrase for having all your ingredients measured, cut, peeled, sliced, grated, etc. before you start cooking, and all your equipment in one place. The purpose of mise en place is to allow the chef to cook in the most efficient way without having to stop.
Our favourite grilling utensils include: tongs, meat probe, metal skewers, and grill cleaning scraper. There are various BBQ utensil sets, including a full cutlery set, like this Tramontina one from Farrar and Tanner, which can be personalised to make the perfect gift.
4. GET YOUR TIMINGS RIGHT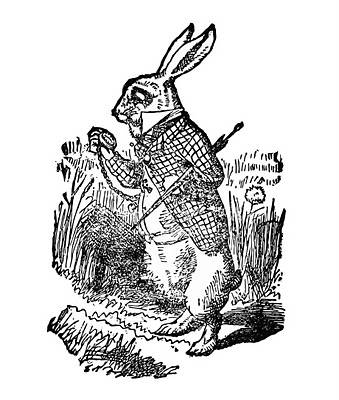 Timing and rotation is key. Turn your oven on at the same time as your barbecue so you can use it to hot hold the cooked food - set it to 180.C.

The first food you should cook is the stuff that takes the longest, and items which can be "held" until you're ready. Don't hold meats that are supposed to be served rare/medium or food that dries out too quickly, as these should be eaten straight after being cooked. Any ingredients in a liquid marinade need to be kept until last, as the wet food will kill the flames and the BBQ. Remember - resting your meat is an essential stage. Skip at your peril!
*TOP TIP* Be sure to have plenty of tin foil/baking paper to wrap up food in between BBQ and oven stages, to prevent it from drying out.
5. GIVE ME SHELTER AND KEEP ME WARM!
(PICTURED : Ruxley Manor's Tabletop Patio Heater | Blumfeldt's Infrared Heater | AMARA's Tweedmill Blanket)

Avoid wind exposure by moving the BBQ next to your house or ideally up against a wall. People should serve themselves so there is less potential for food to go cold.
We advise that you invest in an outdoor heater like Ruxley Manor's tabletop version or Blumfeldt's Infrared; cosy up underneath a thick blanket (we're obsessing over AMARA's herringbone tweedmill one)... a perfect shield against the cold weather.
6. SETTING THE TABLE
(PICTURED : Black Cutlery by Canvas | Rattan Serving Tray by KALINKO | Jute Placemats via Trouva |
| Tortoiseshell Cutlery Set from the Conran Shop | Neutral Stoneware Dinner Plates)

(PICTURED : Left image via Pinterest | Still Life by Gentyll and Hyers |
MR. W's Lychee Martini - Photography by @jenbalcome | SFGirlbyBay)
Make the most of that alcohol jacket, with our tried and tested Lychee Martini recipe - simply mix the ingredients with ice and serve:
- 35ml Beefeater Gin
- 15 ml Lychee Liqueur
- 30 ml Lychee Juice / Rubicon
- 20 ml Lemon Juice
- 15 ml Sugar Syrup
If you choose to dine al fresco on a blustery day, then there are plenty of weatherproof pieces, including Soho Home's Cabana Champagne Coupe glasses so you can keep those drinks flowing.
8. PLAY IT AGAIN, SAM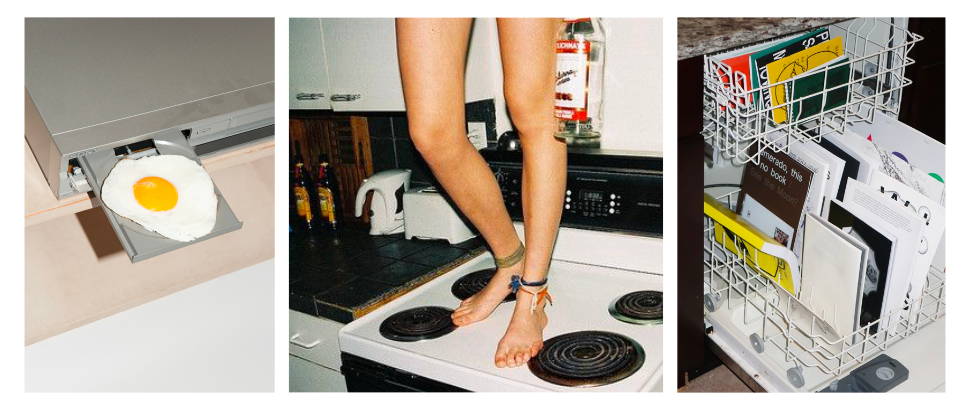 (PICTURED : Left photography by thejogging "Egg Player" 2013 | Other images via Pinterest)

A barbecue is as much about the entertainment as it is the food. We've selected the finest tunes to complement several types of occasions; click this link to listen.
9. CONDIMENT LOVE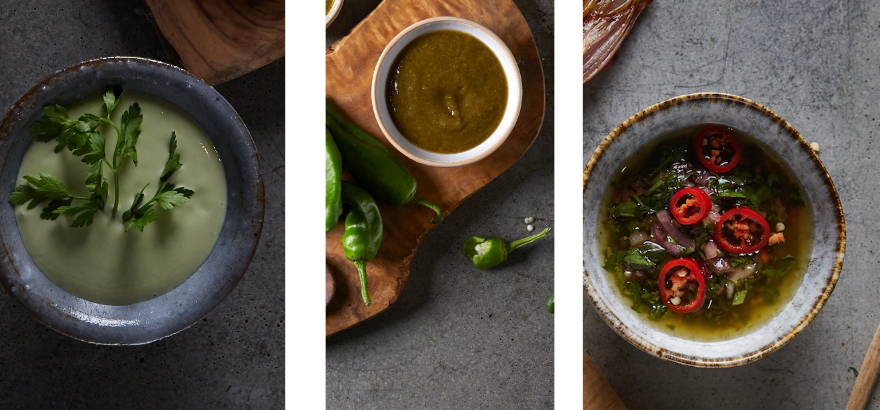 (PICTURED : MR. W's Garlic and Feta | Jalapeno Sauce | Chimichurri)
Stretch beyond your normal barbecue condiment comfort levels (mayo and ketchup). Pair MR. WILDE's Chimichurri with your beef, or our Garlic and Feta sauce which goes with anything.


10. KEEP WASTE TO A MINIMUM
This is the perfect time to get that sexy tupperware collection out from your cupboard, to decant any leftovers that can be enjoyed the following day. We love the Get Organised with Home Edit & iDesign Range, as shown on the Netflix TV Show, perfectly portioned for meal times.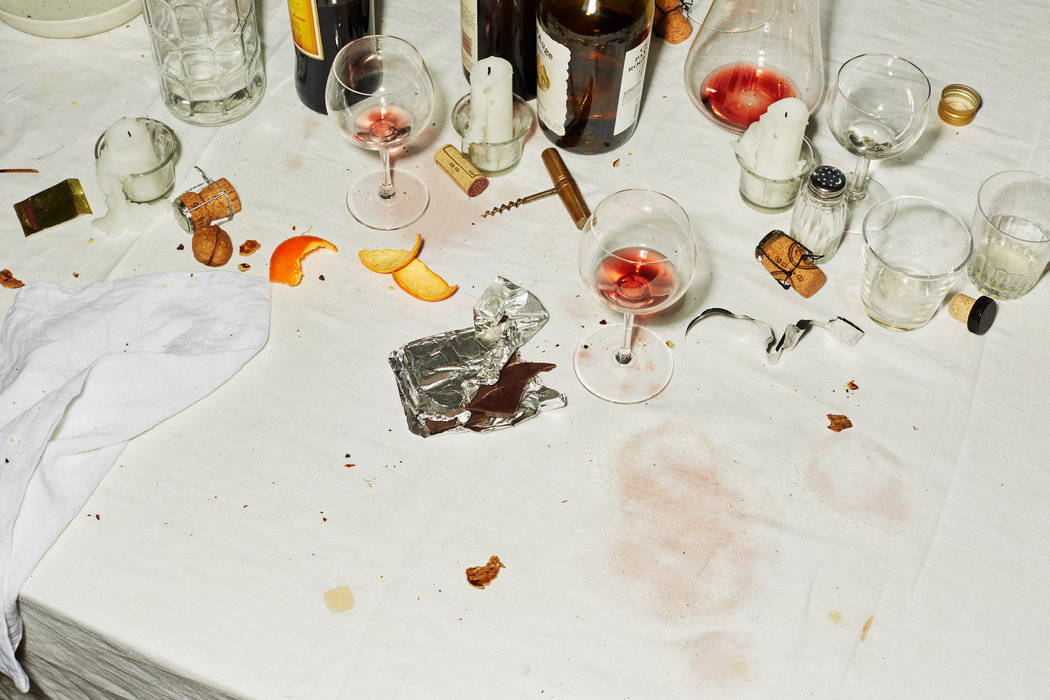 (PICTURED : Marcus Nilsson for The New York Times. Food stylist: Maggie Ruggiero. Prop stylist: Gozde Eker)