LETTING YOUR HAIR DOWN AFTER LOCKDOWN
Outdoor Entertaining and Styling Tips
by Martha Buttress | 04 . 05 . 21
The day we thought would never arrive… lockdown is lifting and it is finally time to trim that bush (by that we mean the one growing in your garden - of course)! Aside from that, we're extremely excited to share with you MR. WILDE's SUMMER COLLECTION, in the format we believe it should be consumed (in the sun, with friends, over a glass of rosé). BUT if gardening hasn't been your focus throughout these last few months, then panic not, because we've come to save the day with several steps to improve your outdoor space before you send out any guest invitations!

Step 1. SEPARATE THE WHEAT FROM THE CHAFF

Before you do anything, it is worth looking at your garden with a critical eye. What has been lying dormant for years, and what is worth resurrecting!? Be brutal. If garden maintenance is a new thing for you, then have a read through this beginners guide by the Telegraph - your plants will thank you later!
Step 2. SETTING UP YOUR SUMMER TABLE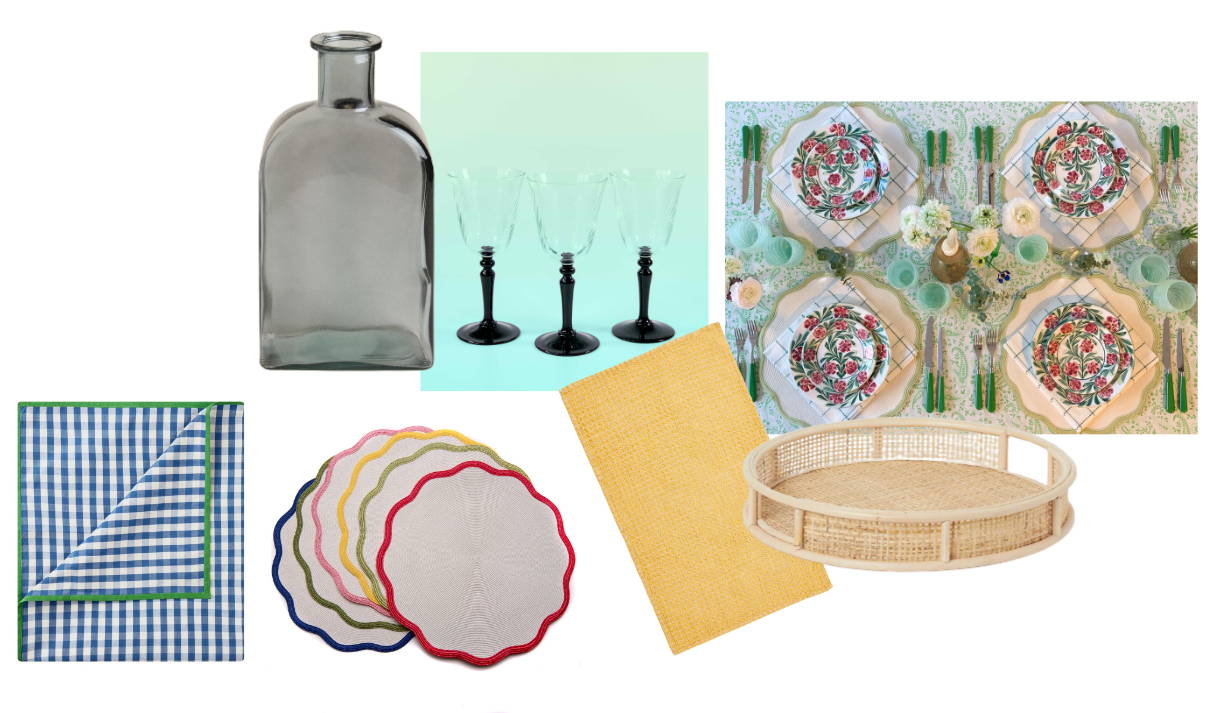 We're loving all of the colourful, post-lockdown, interior trends! Add elements onto the table to create a bright and summery tablescape such as these gingham napkins from Designers' Guild featured above. If you haven't already checked out Drop of Dopamine's one off tableware pieces, ranging from the 1920's to 90s, they're beautifully curated (but just make sure you get in early as their collections sell out very quick!) Protect your table from spillages with some jazzy scalloped placemats from Edition 94 - they help create a funky frame for your guests' place settings too! Then head to Zara for a variety of smoked glassware & a colourful linen selection.
Step 3. DINING AL FRESCO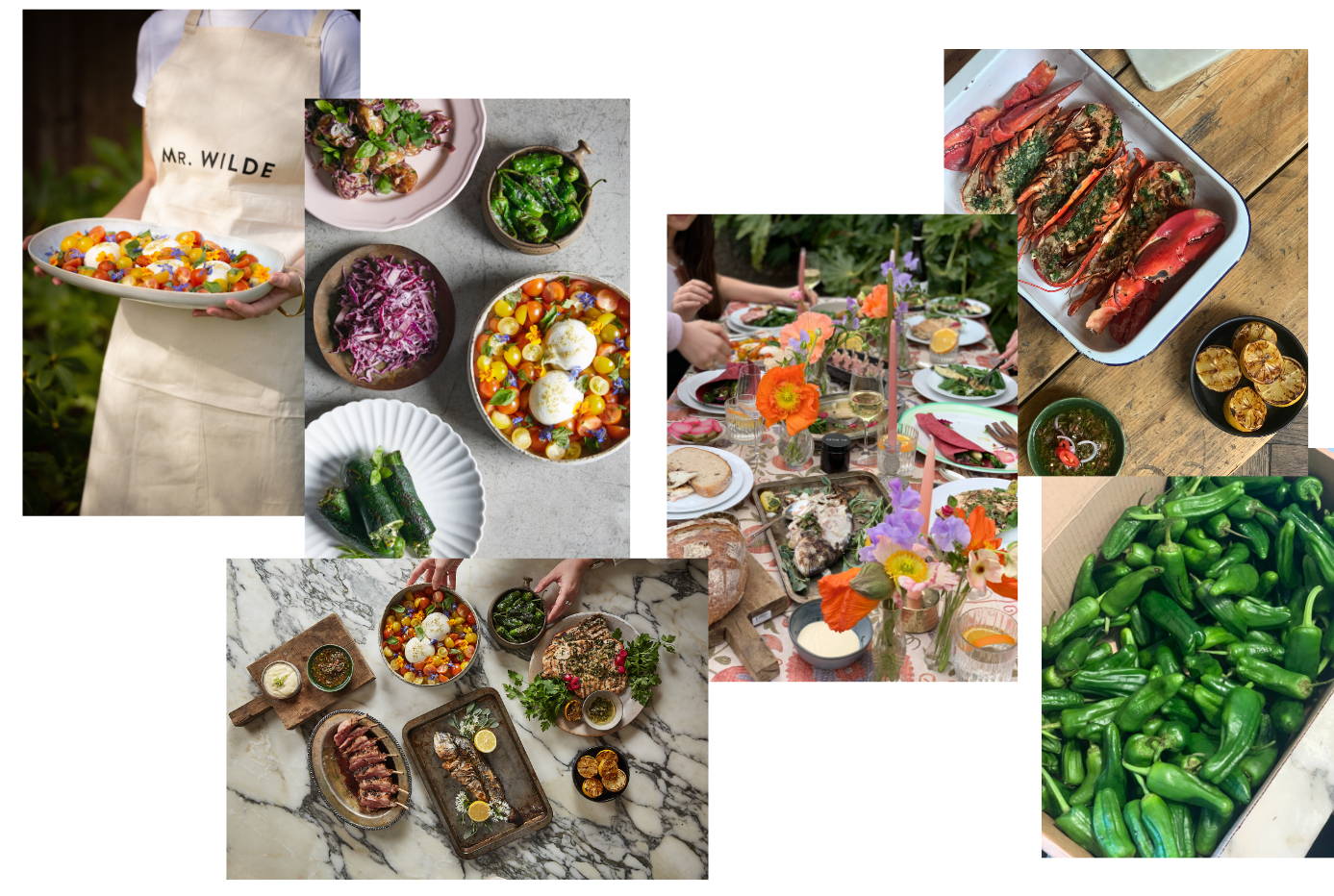 PICTURED: MR.W's Summer Collection
Well in that case, you've come to the right place… we're pretty pleased about the release of our new summer collection. Our kitchen team have selected some of their personal favourites here (pictured above): Wild Atlantic Lobster with Garlic, Parsley and Lemon; Grilled Tomahawk Sharing Steak; Burrata with a Mixed Tomato Salad, Basil and Pesto Oil; Outrageous New Potato Salad with Caramelised Onions, Black Olives, Capers and Parsley with a Lemon Mayo. If any of those items are tickling your fancy, then check out MR. W's Surf and Turf Box - includes additional sauces and sides that will not disappoint!
Step 4. CREATE A TROPICAL OASIS | CANDLES AND FLORISTRY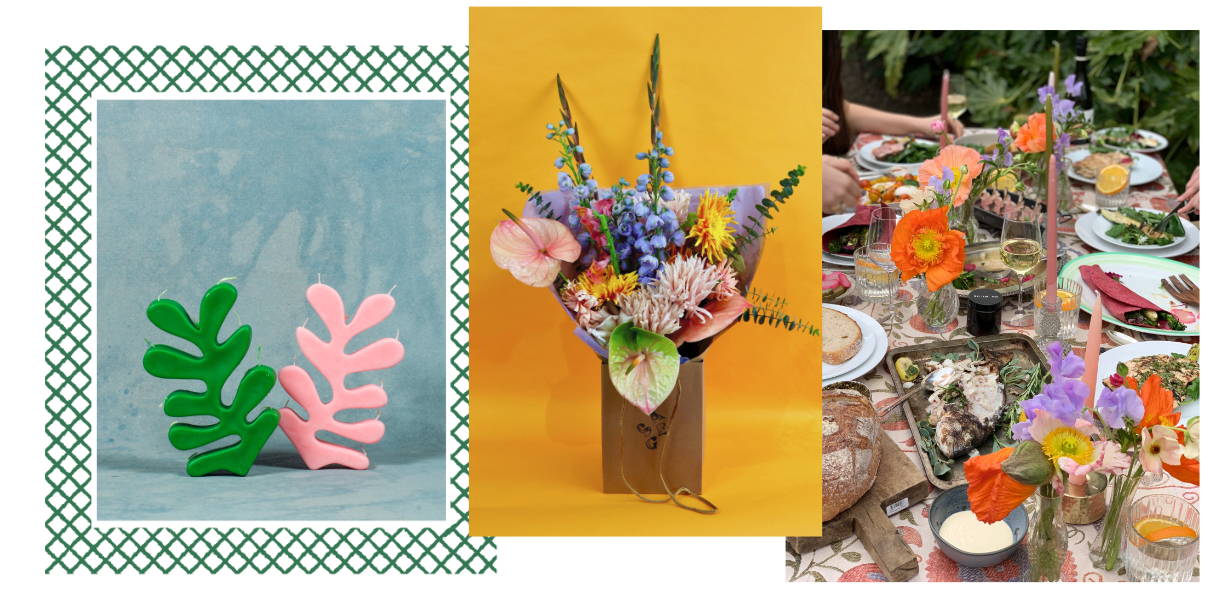 Set the scene: stomachs are full, drinks have been flowing, dusk has dawned. Although there is ALWAYS space left for dessert... Complete the evening with a warm candle lit fire pit, so you can heat up MR. W's Waffle Club Sandwich - extremely naughty but who the hell cares? Pull up a round of cocktails on a drinks trolley, like the one pictured above. Then make a night of it by watching a film, under the stars.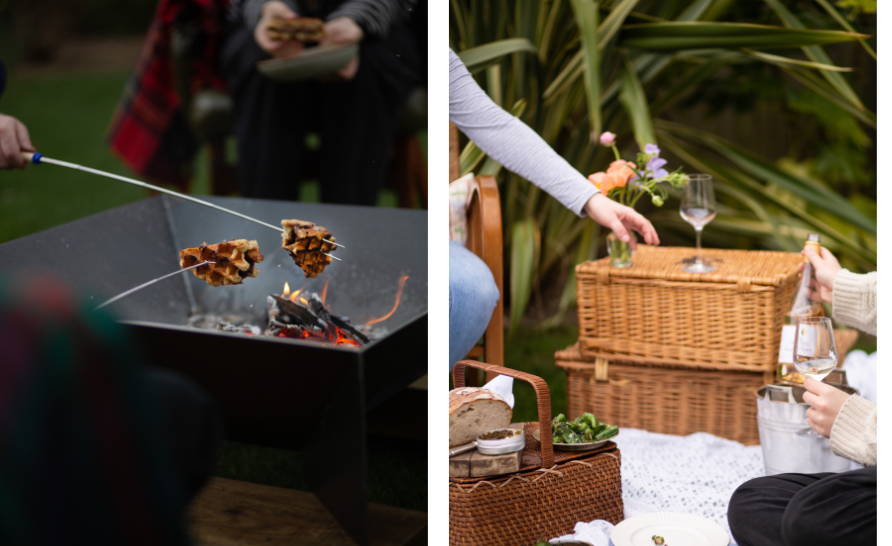 Photography by Amelia Johnson with
MR.W's Waffle Club Sandwich being toasted on the barbecue.