BEHIND THE SCENES WITH
TABLE STYLIST, LEILA GODFREY
From candles to crockery...
by Martha Buttress and Leila Godfrey | 08 . 06 . 21
Styling your table can be an absolute minefield. From table linen to crockery and florals, there is a lot to think about if you're keen to do it properly and impress your guests! So… we've teamed up with the amazing stylist Leila Godfrey, to give you a behind the scenes guide when it comes to making these decisions.
1. ESTABLISH YOUR THEME
LG: "Before you decide on your menu and tablescape, first come up with a theme. Usually, I'll set aside an evening to create a mood board on Pinterest with the theme in mind, creating sections for the food, tablescape, crockery and flowers. Guests will enjoy it even more if they can get excited about the food!"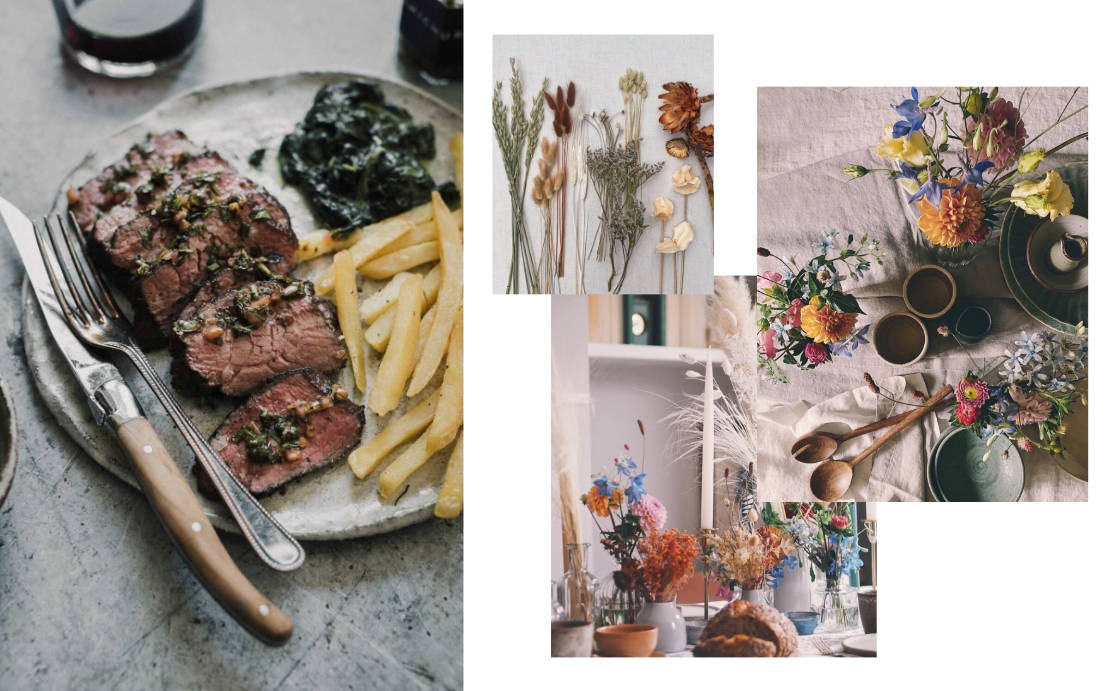 You can check out some of Mr. W's Pinterest Boards here for inspo.

Some examples for themes are the following:
• Contemporary
• Minimalist
• Rustic
• Mid-Century Modern
• Scandinavian
• Traditional
2. TABLECLOTH
LG: "I have a love hate relationship with tablecloths. If you have a gorgeous wooden or marble table, my advice would be to make it work without any linen otherwise you'll find yourself doing piles of washing afterwards! Although tablecloths can help to set the mood, depending on your chosen theme. I've recently used The Table Edits new tablecloths for a shoot and they were the perfect backdrop for the garden lunch setting."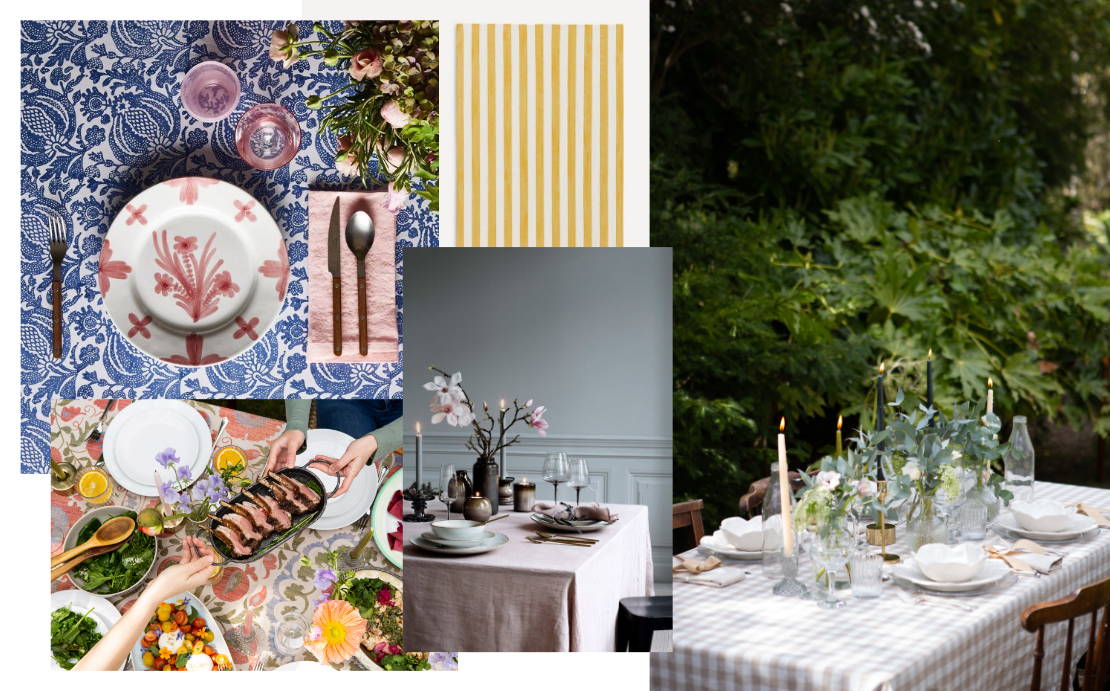 At MR. W we're big fans of Summerill & Bishop's Stripy Yellow tablecloth. We can picture it on an outdoors colourful / summery table, with the waft of a smoky barbecue and our Mediterranean Chef's Table being shared around.
3. FURNITURE
LG: "Smart or relaxed? Chair and table hire can immediately change a space. I'm also a fan of using what you've got, so don't be afraid to mix and match. Most importantly - remember your guests want to be comfortable! Cushions go a long way. For shoots I would hire chairs from Granger Hertzog, or ask your neighbours what they've got!"

Think about mixing up your indoor furniture with your outdoors too. Dining tables such as this one from Hemming & Wills are multipurpose (though just make sure it is weatherproof if you're planning on leaving it outside overnight).
4. CROCKERY
LG: "Crockery is something that you don't necessarily need to source, I always just add to what I've got. You can really make a table stand out with charger plates, or a colourful plate set."
(But just incase you've not got any charger plates in your cupboards, here are some of our suggestions … This Gold stone bronze charger will create a dramatic outline around your place setting. Alternatively stay neutral with this grey ceramic option.)

LG: "Whenever I'm away in a different country, I always find a bowl to bring back with me - perfect for nibbles when guests arrive. If you're shopping and see something you like, then purchase it and add it to your collection, there will always be a use for it. I adore Rebecca Udalls white cabbage crockery - perfect for a dinner party or barbecue in the garden."
5. CANDLES
LG: "I am a bit of a hoarder of candles and never throw them away until they are completely burned to the bottom. If you are using plain linens, my advice would be to go for it with the candles - an easy way to add some colour to your table. Looking for something bespoke? I would always recommend Bable. Or if you're looking for something chic, Fairholm Studio.

If you have people around in the day time, lighting candles is often a great way to change the mood for the evening, and also an easy way of marking a special occasion."
6. FLOWERS
LG: "Always try to source seasonal flowers for your table - bring what you can see outside in! Don't worry too much about having flowers that are all the same, if you want to choose two bouquets and mix and match, this will look great.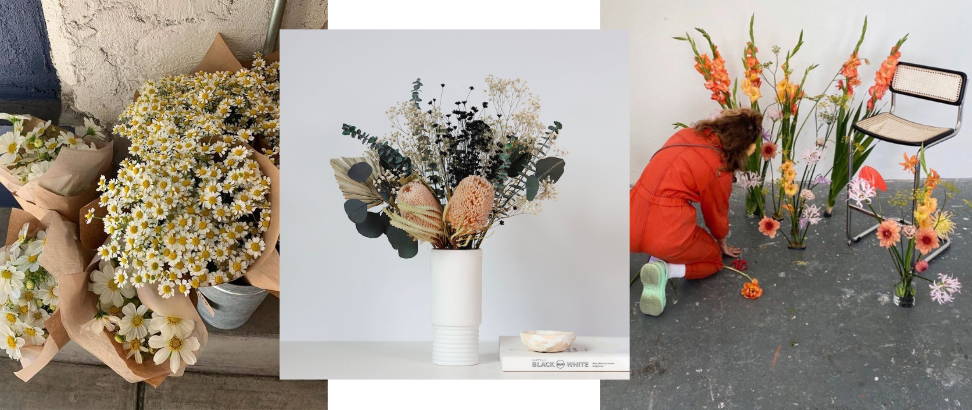 Take a trip to the florist, they should be able to recommend what is in season but remember to think about a colour palette before you go. My go to florist is Nancy's – I have never not been wowed by her florals.
At the end of the night, give your guests some flowers to take home – it is always a nice way to remember the evening!"
7. MENUS
LG: "If you have a lot going on with linens and crockery, then a simple handwritten menu can look really effective. Alternatively for a simpler approach, inject some colour to your menu place setting and get the paints out!
Menus can be professionally printed for relatively cheap - I love collecting them from dinner parties as keep sakes. I have worked with Danielle Bleuse for years and if you're going all out and doing invites too, she is amazing."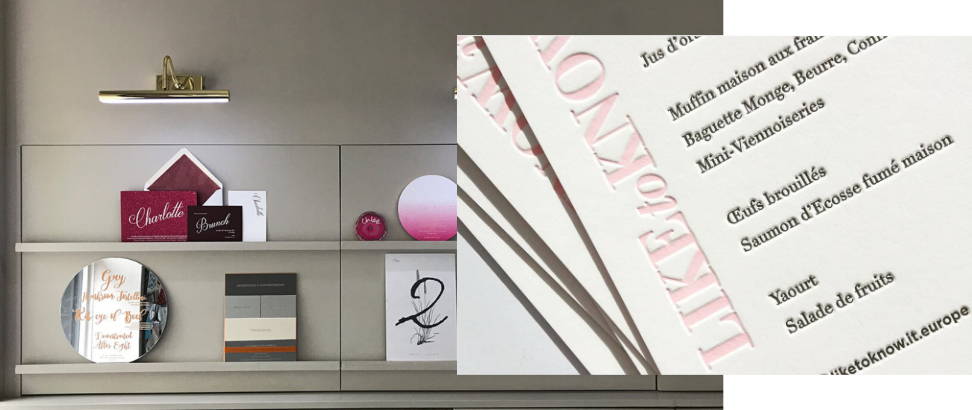 Additionally Ruth Kaye Design offer over 100 years of collective experience creating bespoke invitations and stationery. Everything they create is distinctive, unique and luxurious. We love it!

For exciting recipes, entertainment ideas, fabulous food and cocktail inspo, subscribe to our newsletter: